Podcasting may not be as big as Youtube or the building block of online businesses creating millions of new articles. But it is a growing market estimated that has an estimated 356 million users on Spotify alone.
And just like with YouTubers and Bloggers, there are multiple revenue streams.
The biggest podcasters on earth can earn up to at least $100,000 per episode!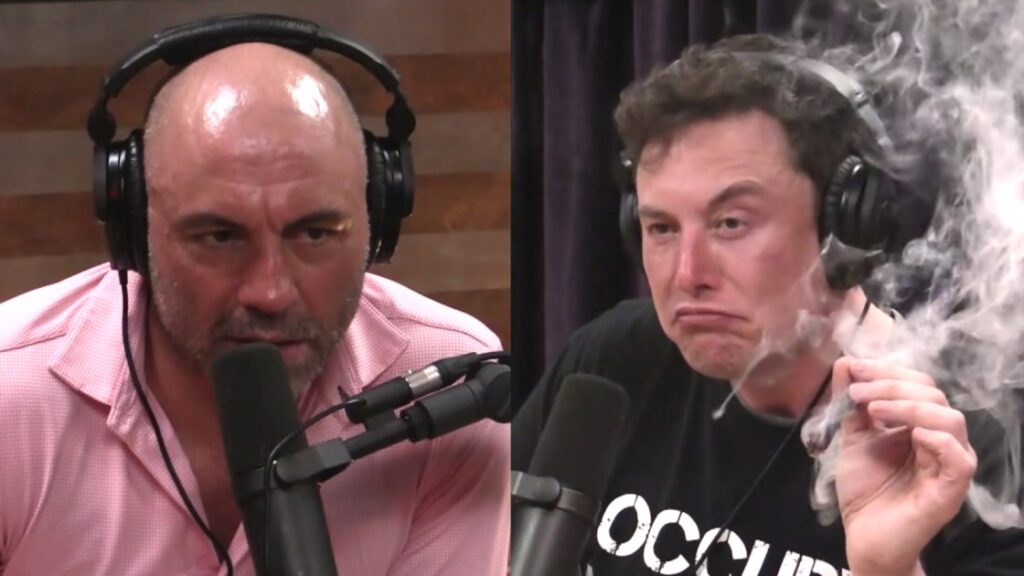 You might recognize some big names out there like The Joe Rogan Experience or The Dave Ramsey Show or my all-time favorite Conan O'Brian and Friends with millions of streamers worldwide.
Why is podcasting such a great way of making money?
The answer is in the market and the competition associated with it. If you go on a search engine like Google, you'll find billions of blogs, pages, and sites.
If you go on Youtube you can find millions of videos being uploaded every month. But in the podcasting industry, there's a lot of unexplored space. As mentioned earlier, there are at least 600 million blogs, 23 million YouTube channels, but only 800,000 podcasts in Apple Podcasts.
That means for every podcast, there are 750 blogs and 29 YouTube channels. So the only question left, is whether to get started and how?
Podcasting 101 – How to get you started?
For starters, it is all a matter of where you feature your Podcast and how? You need a recorder and a laptop. But what many people fail to understand is that they need a podcast hosting platform where you can edit and promote your original content.
Buzzsprout is a free podcasting platform and software that lets you upload, host, and promote your podcast. They have a limited free version for uploaded a few hours of content. From secure and reliable hosting to full iTunes support, HTML5 players, show stats, and of course, Buzzsprout has everything you need to publish and promote your podcast!
If you have a WordPress website, you can so use it as a plugin to integrate it once you have your own website.

Once you have a website with Bluehost and integrated Buzzsprout, you have a much better chance of boosting your audience and online traffic.
Even for professional podcasters, you don't need to spend hundreds of dollars to acquire the fanciest gear and the latest tech to smoothen your voice or add special sound effects. I would recommend using Buzzsprout for this.
How to structure a Podcast?
Let's start with the obvious! People love story-driven content.
Stories create powerful methods for transmitting emotion and information to your audience who will want to keep coming back for more.
They want the charm and excitement. Your job is to develop a concept in your niche and stick with it.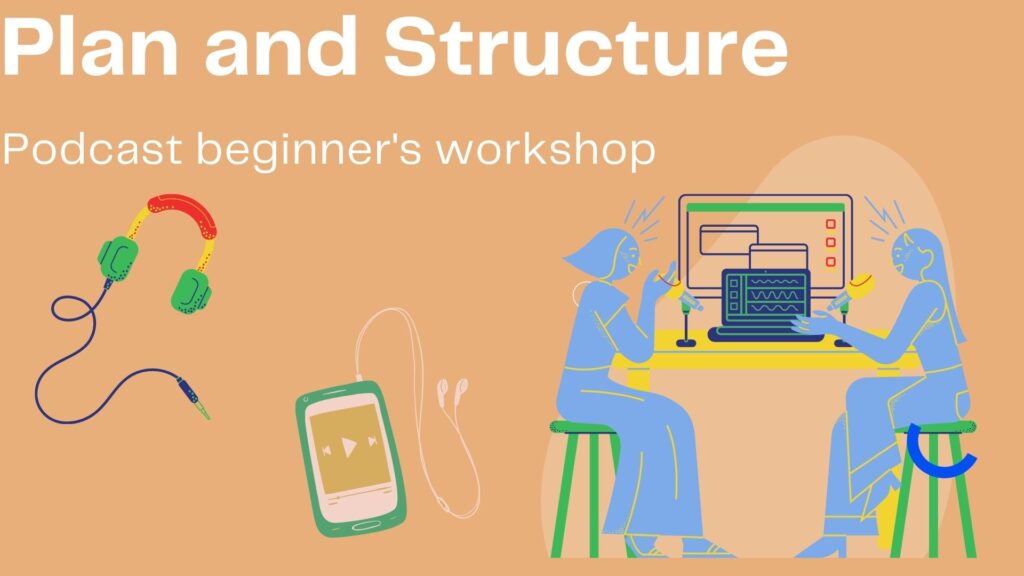 Relatable stories can start conversations that can be directed to selling products and services. There are three things you need to achieve in order to create that response:
Capture a listener's attention
Build tension
Come to a satisfying conclusion
The next question that we need to answer is how we can actually monetize each episode?
How do podcasts make money?
Just like Youtube or WordPress blogs, you can choose multiple methods to make money with your Podcast. If you are starting from scratch, it's important to find your audience before going on a sales spree about how great your merchandise is or throwing affiliate referrals at everyone.
The key to making money is growing your target audience with your content.
Once you've reached at least your first 1000 monthly Spotify or Apple streamers, you can think of ways to monetize your channel with ads, affiliate programs, sales, merch, and Patreons.
How much do streaming services pay per stream?
Here's a list of all estimated payments you can receive from advertising revenues per 1000 streams on these streaming platforms.
Spotify – $3 to $5
Tidal – $12.84
Napster – $19
Apple Music – $7.83
Amazon Music – $4
Streaming on Youtube – $0.69
Deezer – $6.4
Pandora Radio – $1.33
Be aware that these numbers might give a vague idea of music streaming royalties solely in the USA. Also don't think about streaming services solely as money-making platforms, because the numbers you see will hardly help you eke out a living.
I'm not saying it's not possible! I'm suggesting that you must diversify your income streams. Because imagine that you get 100,000 streamers on Spotify, which is a very good achievement. But that would only translate to $300 to $500 a month. And getting a hundred thousand streamers is tremendous work.
For this reason, my advice is to look at several alternative income sources to diversify your revenue stream.
How to make money with your Podcast?
As mentioned earlier, you can enable ads if you are using one of the aforementioned platforms to let advertisers put a few ads between your content. While this will not make you wealthy, it will generate a few extra bucks, depending on the size of your audience and the type of content you promote. Technical and business-related ads pay better than entertainment or leisure for example.
Launch a Website to Promote your Podcast
Having your own website is indispensable! But why?
Imagine you have a fanbase or a group of people interested in finding out more about you. How do you interact with them?
Your website can help you promote your podcast on Google, Bing, Yahoo, and other search engines. A website will be your most powerful tool in helping you spread the word about your podcast.
With a website, people can visit your content, interact with you, and see more about you, your channel, and your brand. Instead of the fractured connection that you get through social media, you can get closer to your audience with a website and allow you to engage with them through long-form content.
Like most podcasters, the main goal is to help impact the lives of others in some way. Streamers value the medium because it can help make them feel like they are being included. Having a visual representation of who you are as a person or brand will often help your listeners form a bond with you, the host.
So why not take that connection even further?
If you'd like to start a website and win the attention of more people, I'd suggest going with Bluehost, since you'll be able to start a website in 15 minutes and have your domain name registered for free.
What's really awesome with Bluehost is that you can integrate Buzzsprout as a WordPress plugin and start uploading and edit your content to your website for free.
Use Affiliate Marketing to promote brands in your Podcasts

The more common way of making real money as a podcaster is through affiliate marketing.
The entire affiliate marketing concept is pretty simple. You as a promoter you get paid when a company's product you're advertising gets a purchase through your unique link.
In most cases, it is as easy as sharing a link with your audience. Which is why it's one of the simplest ways podcasters can start to monetize their show.
Beyond telling your audience what this particular episode is about and sharing important links on your topic or guest, your show notes can help you build revenue with affiliate marketing.
You can talk about an affiliate opportunity in your show, then include the link in your show notes so your audience can access them easily.
Start selling with your voice!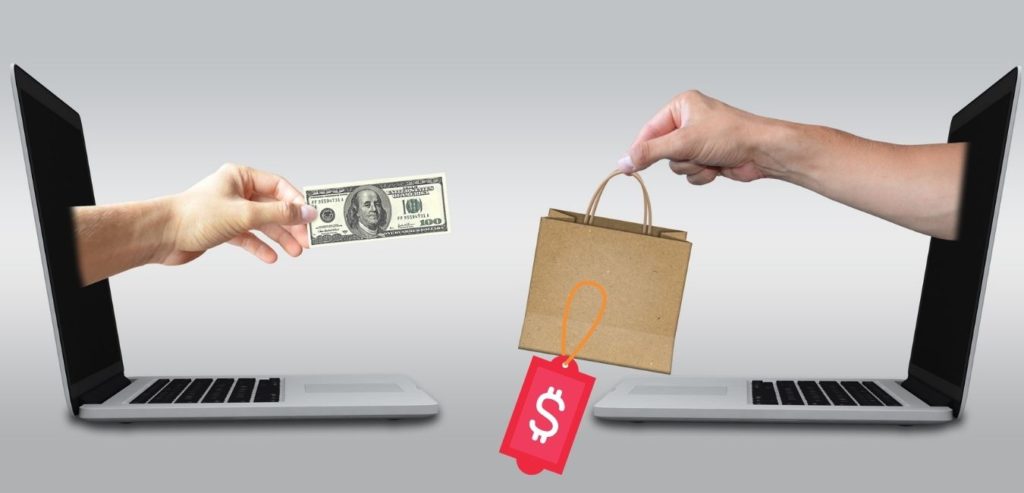 Let's assume you have an amazing product or service to sell!
Your podcast acts at the top of your sales funnel. It helps you build trust with the brands you want them to interact with and buy from you.
It brings together a large audience who are all interested in listening to your episodes, which you try to utilize to get them to buy from you. As mentioned earlier, this is where it becomes crucial to have your website to take your listener to the next step in your sales funnel.
You can guide your listeners who are interested in your product or service to visit your website, online store where they'll find a link to what you want to sell.
On top of this, once these listeners are on your website, it can present the perfect opportunity to collect their email addresses. If you are using a WordPress website like with Bluehost, you can create a free contact form to help you gather that information, which you can then use for further promotions, special edition newsletters, or even notifications of new podcast episodes.
From there, if you ever bring out a product, your newsletter subscribers will be the first to know about it and can be a great way to offer listeners even more value in the end.
How much does it cost to start a podcast?
If you've been wondering, how much does it costs to make a podcast, I've got some good news for you. It shouldn't cost you an arm and a leg. But in all seriousness, if you have a laptop or a computer, your biggest expenses are already covered.
What you need next is a hosting platform where you can keep and edit your podcast.
Publishing your content on various software and streaming services can open more doors and expand your outreach to new peeps.
Recording your podcast is one thing, but editing and fine-tuning your voice with background music and sound effects is a different story. You'll definitely need voice editing software to help you out.
Assuming that you are starting out now or new to the whole Podcasting business, it shouldn't cost you more than $200 if you already have a laptop, computer, or MacBook.
The entire cost comes down to software for hosting, software for editing, voice recorder, and headset.
Conclusion
Making a living through podcasts is never said to be easy. But the odds are in your favor considering a growing market and small competition when compared to videos and written content. Podcasting is an emerging market with a ton of potential for those who love to voice their ideas and share their thoughts.
If you merge a good idea with some editing skills, build your website and consistently share new content, podcasting will eventually pay off.