Doesn't it seem like your news feed is overflowing with stories about the metaverse? Its reputation has skyrocketed, and it has caused a stir in the virtual world ever since Mark Zuckerberg released a statement that his new product will concentrate on the integration of a new dimension termed as Metaverse.
As a direct consequence of this, most of the industry's attention has switched toward providing prospects for passive income through various products based on the metaverse. This article will clear up any confusion you may still have regarding the breadth of opportunities to earn money in the metaverse and put you on the proper route.
The possibility of users participating in various activities that might result in financial gain is one of the main options the metaverse makes available to its users.
Because this replicated digital world is just like any other physical or digital reality, there are several different ways that you may make money from it. The following in-depth explanation will lead you to further information on the metaverse.
What Is The Metaverse?
"The realm of computer simulation in three dimensions. In the third dimension of the internet. This can take many forms; alternative economies and parallel worlds are only two examples."

The phrase "the Metaverse" refers to this concept, which has become a popular buzzword in recent years. The Metaverse was identical to a parallel world because it combined actual and virtual items.
The Metaverse is a shared virtual environment where anything that may take place in the actual world also has the potential to take place in the Metaverse. The notion of the Metaverse is still developing, but it already incorporates several different metaverses.
There are a few different metaverse platforms available for exploration. Whether you're playing a game on Decentraland, HyperVerse, Roblox, Sandbox, Crypto Voxels, or Axie Infinity, each of these virtual environments allows you to carry out a variety of tasks.
Users can conduct business, shop, learn, interact with others, attend events and exhibits, and even socialize. People can access the zone using only their avatars, as this is the only requirement.
Which Platforms Can Help You Enter The Metaverse?

One of the most widespread misunderstandings regarding the metaverse is the notion that it is composed of several subsets attributed to the existence of numerous platforms. That's not the situation at all.
Instead of considering the various platforms as wholly independent planets, you should consider them distinct continents located on the same planet.
Even if you are accessing multiple platforms to view things differently, everything else in the metaverse exists simultaneously. Because the experience you get on all of these platforms is unique, you must pick a platform that is suitable for your needs.
For instance, there are metaverse platforms packed with games; some focus more on avatars, and others are rather removed from reality. It is entirely up to you to decide which virtual environments you want to access, which grants you total control over the material shown to you in those areas.
#1 Roblox
Roblox is a metaverse platform designed in the style of Legos where users may play games that other players created. According to the company's main website, users of the Roblox platform have contributed more than 20 million games to the platform.
Roblox is a popular metaverse platform among children and adults, and it features avatars and accessories derived from real-world businesses like the high-end fashion house Burberry.
#2 Decentraland
Using Decentraland, a browser-based 3D virtual world platform, anyone may get entry to the metaverse by developing their unique avatar.
That's one of the best and simplest methods for entering the metaverse and gaining access to its many wonders.
Anyone who wants to create their avatar can do so on the Decentraland website. This feature is open to everyone.
#3 Horizon Worlds
Horizon Worlds, the official entrance of Meta into the Metaverse, is a social application that enables users to assemble and participate in various activities together. People interact with one another in the role of their avatars in Horizon Worlds, which functions as a form of social experience.
In addition, users can go to various locations, compete against one another in a selection of activities, or simply unwind and take pleasure in the experience.
#4 Axle Infinity
The last metaverse platform we will look at accessing is Axie Infinity, which is much more focused on games than platforms such as Decentraland, which was released in March of 2018.
Axie Infinity is, to put it briefly, very comparable to the global occurrence game Pokemon GO, which also empowers people to experience their real-life environment in quest of digital products and character types. They are fixed to geographic areas via the in-game map.
Axie Infinity also empowers people to discover their real-life environment in the hunt for virtual items and characters pinned to particular geographic locations. If you are already acquainted with Pokemon GO, we are confident that your first foray into the metaverse will be successful with Axie Infinity.
#5 Sandbox
The Sandbox is a digital metaverse in which users may create, control, and commercialize their own unique gaming experiences on the Ethereum blockchain by using non-fungible tokens (NFTs) and the platform's utility token $SAND.
The platform makes use of voxelized characters and also has a blocky graphic landscape similar to that of Minecraft. In addition, The Sandbox has established intellectual property collaborations with over 165 different businesses to produce voxelized replicas of those brands' characters and items for use in virtual environments.
A few examples are The Walking Dead, Deadmau5, Shaun the Sheep, the Care Bears, Richie Hawtin, and Snoop Dogg.
#6 Crypto Voxels
The last few months have seen a meteoric rise in popularity for a virtual world called Crypto Voxels, powered by Ethereum's blockchain. In the same way, as The Sandbox and Decentraland do, the digital landscape of Crypto Voxels is segmented into individual plots of land that users may acquire for their use.
You are free to construct anything you choose on your property since it is not subject to any restrictions. The game is quite similar to Minecraft in that it allows players to construct buildings by stacking blocks in their chosen manner.
How To Make Money in the Metaverse?

#1 Work As A Freelancer
The Metaverse will have its economy replete with special qualifications to meet to work in the service industry. For instance, visitors to a virtual reality tourist site such as a museum or art gallery would need the assistance of tour guides to explore the environment efficiently.
There is a possibility that virtual reality clubs may need security staff, and players may hire prize hunters. Because freelance assignments may only last for a limited period, you need to be prepared for this possibility if you want to increase your earnings in the long run.
If you want to increase the number of possible employers who will pay you depending on the quality of your work, joining various platforms can help you do so. It is OK to take on low-paying assignments when starting since doing so will allow you to build an outstanding portfolio.
#2 Invest In Crypto
Tokens are virtual currencies that can be exchanged for goods and services in the Metaverse, just like every other form of cash. However, they are more convenient because the payments may take place at any time without delay because of the blockchain.
Users can buy, sell, earn, and exchange these tokens. Moreover, holders are granted access to various services included within their separate metaverses.
Tokens that may be used in the metaverse also have value in the real world, which gives them a distinct functionality that sets them apart from other types of tokens. The ownership of real-world art and other assets may be verified using digital properties like NFTs. At the same time, these cryptocurrencies, such as MANA, can be swapped for traditional currencies.
#3 Create Digital Clothes And Sell Wearables
The demand for virtual products and services is expected to increase in tandem with the expansion of the metaverse. It is possible to generate income by opening a shop either online or in the metaverse that sells virtual goods, such as apparel. There are a lot of sites out there that will let you open up your shop and sell items to other people using avatars. Perform in Play-to-earn games
The emergence of cryptocurrencies and non-traditional assets (NFTs) ushered in an entirely new play-to-earn gaming paradigm. The concept is straightforward: players own and have ownership over their in-game assets and have a full say over whether or not they may trade or sell those goods for real money. Furthermore, they are free to do so.
The economy of Axie Infinity, based on gaming, is an excellent example of how metaverses may affect economies in the real world.
#4 Buy And Sell NFTs
You can swap them on exchanges for other cryptocurrencies and fiat cash. Purchasing a token in the metaverse is analogous to purchasing stocks; however, the success of this strategy is contingent on the development of the metaverse.
The Token That Cannot Be Changed The market for NFTs is exploding, and there is no better moment than the present to start developing NFTs if you are interested in doing so.
Anything, from a painting to something like a song to an animation, may have its own corresponding NFT. Making non-fungible tokens (NFTs) is an excellent method for making money in the metaverse. This is because it enables you to generate money from your one-of-a-kind creation while also showcasing the work of other artists.
When you sell non-fungible tokens (NFTs), you have the option of letting other individuals mint from your work or not. Minting refers to the process of releasing your design to be replicated by other people. If you allow another party to replicate your NFT, you may be entitled to a share of the profits made whenever someone buys a design based on your creation.
#5 Work For Decentral And Games As A Virtual Character
If you are skilled in developing games or apps, you may be able to generate income by creating applications and games for the metaverse. Various platforms are available to developers that enable them to make money off their ideas.
Virtual workers would be in great demand to construct a metaverse and ensure that it continues to function properly. It'll help you get ready with industry-ready skills that'll work in tech companies. It'll come in handy whether for a large company like Meta or Microsoft or even as a freelancer in the industry of your choice.
Some vocations most likely to be in demand include 3D artists, virtual reality designers, social managers, programmers, coders, graphic & fashion designers, marketers, and content makers for the metaverse.
#6 Invest In Digital Land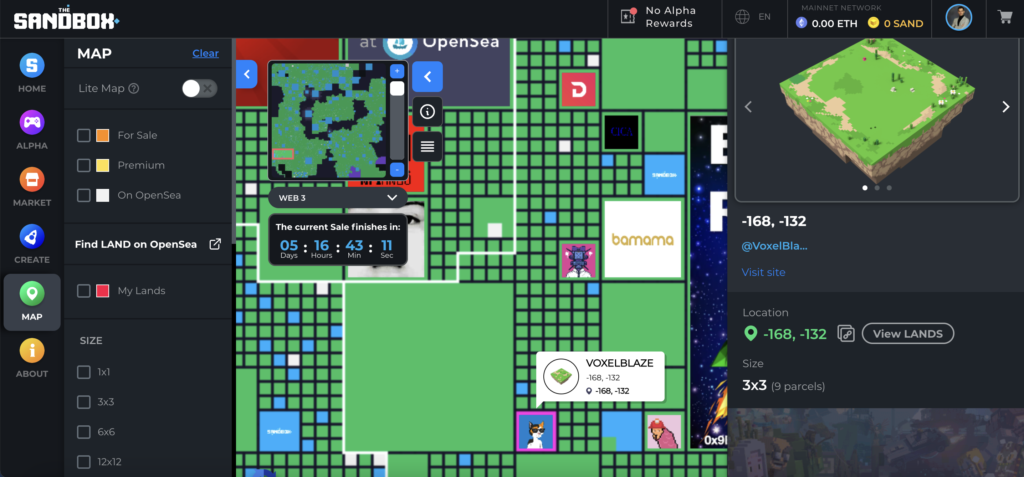 Another option is buying land and building it using virtual reality design and development talents. This is a viable option. Real estate and building design, in contrast to games, involve far more effort and, depending on the resources that are utilized, may incur significantly higher costs. While the many metaverse platforms will have their restrictions, the potential for profit remains great across the board.
In the metaverse, this is among the most typical methods to earn monetary gain. Purchasing actual or virtual property to increase its value before reselling it at a profit is an excellent strategy for generating rapid cash.
Renting out your house is another method you may use to generate income from your investment. You could rent it out to people who use different avatars or make it accessible for events. This is a fantastic opportunity to bring in some more income.
Throughout the years, marketing has developed into an industry worth billions of dollars. Furthermore, the primary social venues for younger members of Gen Z include online gaming environments and even virtual retail malls.
They congregate here to socialize, work together, and spend time. They no longer spend time on Instagram's "old-school" features. The environment's creators make extraordinary efforts to make it as exclusive, amusing, and rewarding as possible.
The in-game advertising market is currently worth multiple billion dollars and continues to show strong growth. In addition, young members of Generation Z frequently congregate in online gaming settings and even in digital versions of shopping malls.
They come here to engage in social activities, work together, and spend time with one another. They used to be interested in 'old-school' Instagram, but that curiosity has faded.
The developers put forth a lot of effort to design experiences that are as unique, engaging, and satisfying as possible, given their constraints. The number of individuals engaging in metaverse activities is quickly expanding.
It is just a matter of time until virtual worlds and the new social spaces they offer to develop into one of the most important distribution channels for products and services.
#8 Blogging About The Metaverse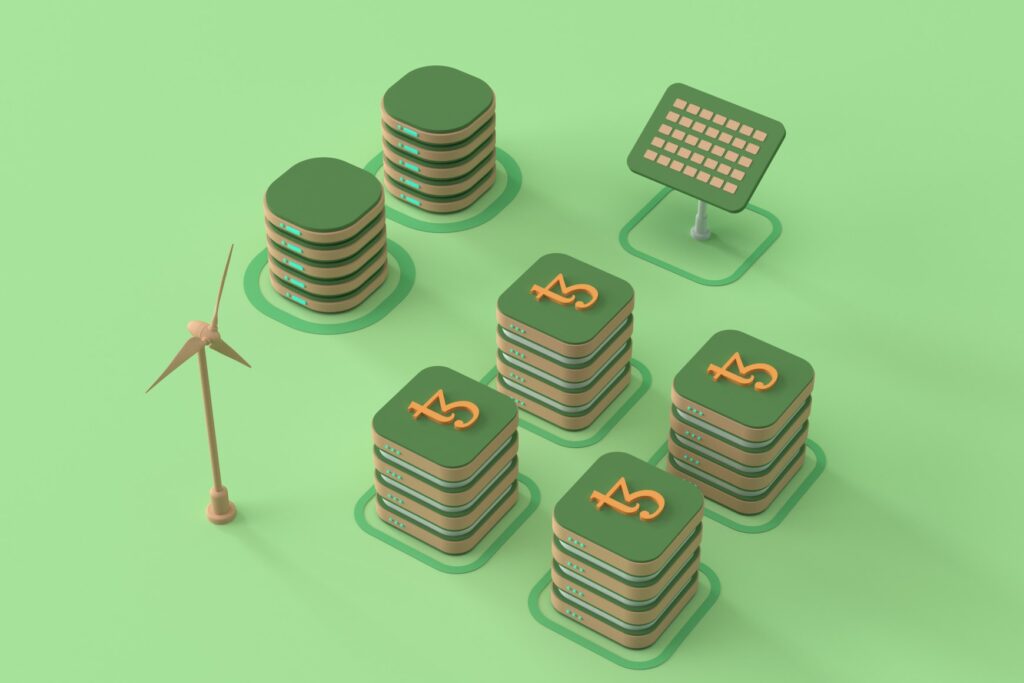 You can also make money by blogging about the metaverse, as there is not much information among the people. You can easily make money from blogging by sharing the metaverse's details and information and getting hits on your website regularly.
#9 Commerce Business
Having an online storefront that supports electronic commerce will make it possible for you to directly offer the goods or services you provide to other users of the metaverse. E-commerce websites put you in full control of your online business and provide you access to various possibilities. This is the primary benefit of using an eCommerce website.
You can select how and where you would want to market your items, how much you would like to charge for those things, or what kind of customer support you would like to provide.
Final Remarks
Even while forming a single, unified metaverse is probably still quite some time away, we are now witnessing trends that may pave the path for its eventual realization. It appears to be another science fiction use of blockchain technology and digital money.
It is uncertain whether or not we will ever truly get to the point of a metaverse. In the interim, however, we can already participate in initiatives that are analogous to metaverses and are making more progress toward incorporating blockchain technology into our everyday lives.