Would you believe that you could make thousands of dollars by playing your favorite games?
Gaming and Esports are at the heart of entertaining millions of viewers worldwide. Twitch TV is one of the best streaming platforms to gather a fanbase and eventually make money as a streamer. According to Statista Twitch is hosting its database to around 7.57 million active streamers worldwide in 2020.
We are going to ask the obvious. What makes the platform so attractive for so many streamers? And for better or worse, what is its monetization like through its affiliate contract?
What is a Twitch affiliate program?

According to Statista, it is estimated that by 2024, around 51.4 million people will be using Twitch not only for gaming but various industries that provide informative, story-driven, and entertaining video content. Streamers are aware of the benefits of Twitch and how generous it is with its affiliate program aimed to encourage the creation of new videos and work towards the status of a Twitch Partner.
PS: There are 2 programs, an affiliate, and a partner program. You'll need to become an affiliate of Twitch before you're allowed to become a partner. In this article, we'll focus on the Twitch affiliate program only.
Let's step one step further into what this all means and how streamers make money!
To put it mildly, Twitch's affiliate program works similarly to any other affiliate program. It puts qualified streamers one step closer toward playing their favorite games in front of their audience while earning them money. But how does this really work while you 360 no scope your enemies on a live stream?
Just like with any affiliate program, you get a small commission on each product or service that gets sold through your platform. If you play GTA V on Twitch through a live stream and someone decides to buy the game through your affiliate link, you'll get a commission. You may consider having Twitch bots to increase your commissions.
You can literally make money while playing! but it's not that easy!
How do you qualify to become a Twitch Affiliate?
According to Twitch's own guidelines, there are 6 aspects for which you need to qualify for, in order to start monetizing?
An individual needs to be 18 years old to join the program. But even as young as 13 years olds can join with parental permission.
You need to be active on Twitch with a minimum of 500 minutes of broadcast in a 30 day period.
You need to stream at some point for 7 days in the past 30 days.
Each of your streaming sessions must have a minimum of three viewers.
Your audience needs to consist of 50 or more followers.
Once you've fulfilled all the requirements an invite button will appear on your achievement page. You will receive an email inviting you to become an affiliate of the company. 🙂
How do you start making money as a Twitch Affiliate?

As a streamer, you shouldn't rely entirely on the idea of affiliate purchases but encourage it. There are three main ways to try and make as much money as possible as an affiliate.
Bits
As an affiliate, you'll be using something called 'Bits.' These Bits pay you $0.01 for each "Bit" cheered on your channel. While growing your viewers, you're advised not only to encourage your audience to cheer for you but also to try out the games you're playing themselves. Thus you can encourage user activity and more purchases instead of just bits.
Subs
The affiliate program makes it possible to have subscriptions on your channel. Twitch has different tiers of subscriptions you could choose from. Each subscription offers free viewing, a star chat bade, and 1 remote that you can choose from for your channel.
Affiliates will have access to multiple subscription options: $4.99, $9.99, $24.99, and the Prime free subscription.
Product listing
If you create new content that is based on the game, you can list the content as "for sale." If a person views your content and clicks on the link they can buy the game and you can get a commission. This is another affiliate program that you can use on the platform.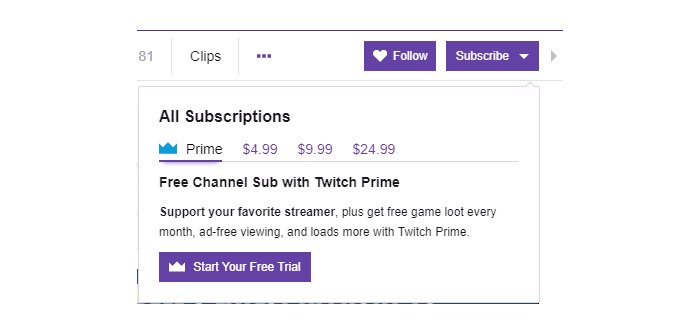 When do you get paid by Twitch?
The threshold for cashing out is $100.
When applying for a twitch affiliate program you have to enter your personal details, including bank information to receive your funds.
Once the threshold is reached, you'll get paid automatically.
When do you get your Twitch Affiliate Payout?
Payment is transferred exactly 15 days after the end of the month of your revenue being earned. As an example, if you reach your $100 on July the 5th, the payout will be initiated 15 days after July 30th, which is the 15th of August.
How much do Twitch streamers make with Affiliate Programs?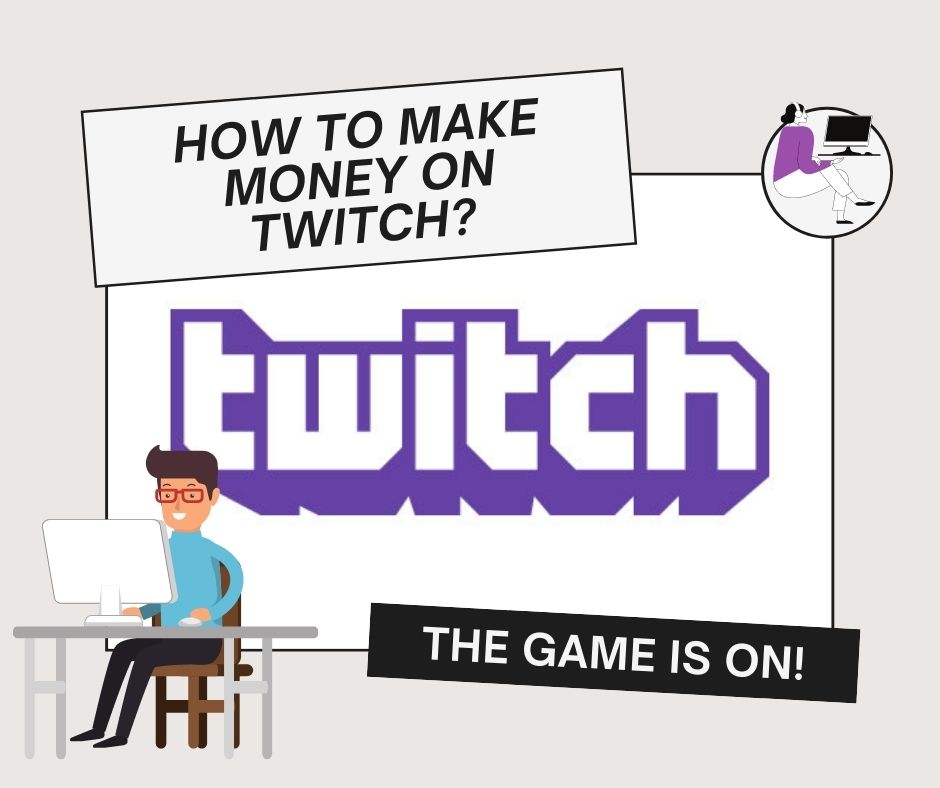 We've mentioned things like Bits and subs payout, but how much do you actually get as an affiliate and why is it the best option for Twitch content creators?
Most streamers are unwilling to put ads in the middle of their live streams. Nobody likes ads, and you can lose views in the process. It makes more sense for the streamer to promote content directly via sponsorships or affiliate links, rather than insert ads to annoy their viewers as it matches their content better.
When promoting content that is affiliated with your niche, your chances of getting clicks increase, not to mention that affiliate payouts are usually much higher than ads.
So let's look at the numbers!
Affiliates earn a 5% revenue share of the purchases that originate from their channels. Assuming you can sell the game Cyberpunk 2077 for $100, you will cash in $5. In this sense, if your channel grows in the thousands and you get hundreds of views, your probability of earning big cash goes up much higher.
While this might not sound like a lot for those who have smaller audiences, Twitch affiliates can also cash in on accepting subscriptions from their viewers.
Qualified affiliates will have access to all subscription options that we've mentioned earlier:
$4.99,
$9.99,
$24.99,
Twitch Prime free subscription.
Affiliates also get one global subscriber to emote for all subscribers, with the option of adding two additional for $9.99 and $24.99 subscribers.