TikTok has become the most popular app in the world in 2021, with over 656 million downloads, taking over Tech giants like Instagram, Snap, Meta, and Telegram. With this huge popularity, TikTok is a platform not only used by Gen Z and Millenials but also online businesses that want to get their brands closer to their audience.
With so many users and so much money flowing through the platform, we will look at the million-dollar question. How can you make money with TikTok videos?
How much do famous TikTokers earn?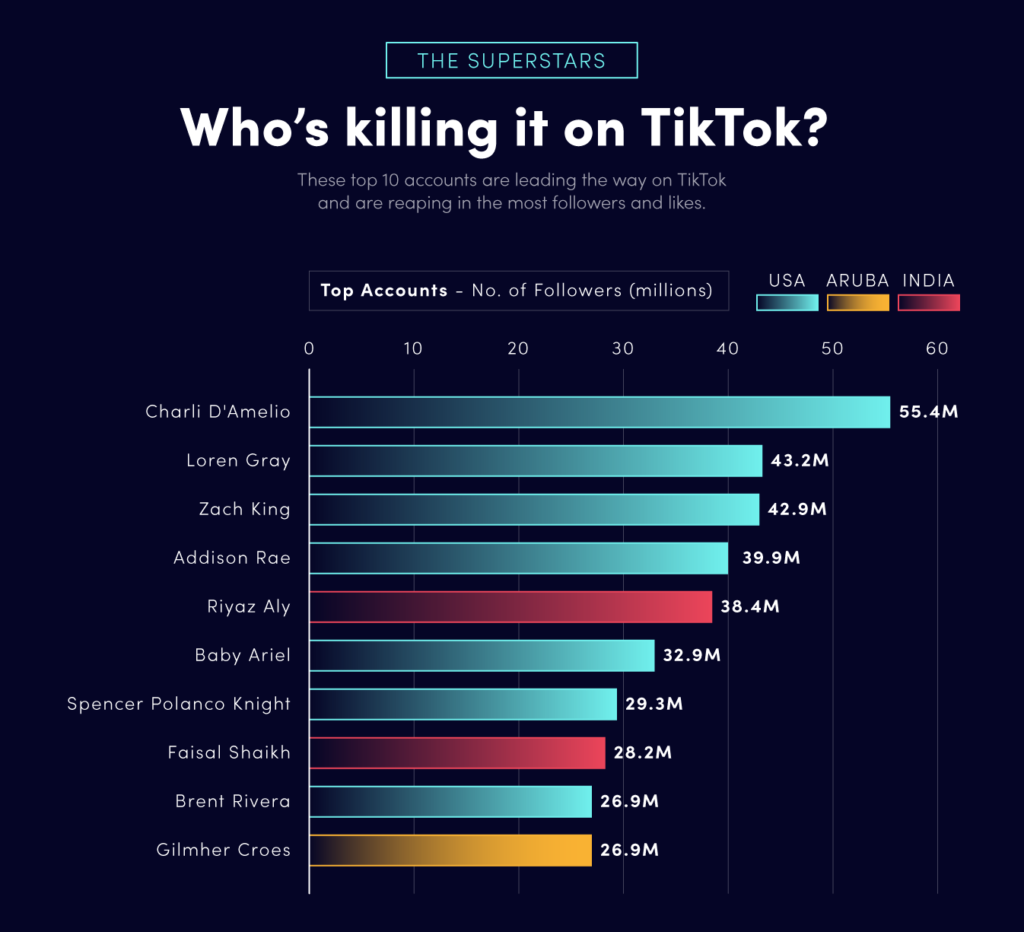 We have talked earlier about how to monetize Twitch, Spotify, and Youtube. Now let's look at how much do the most popular TikTok stars make and how do they build up their income streams.
Some of the world's biggest TikTok stars can be attributed to big names like Charli D'Amelio ($17.5 million), Dixie D'Amelio ($10 million), and Addison Rae ($8.5 million) who all have all made their first million dollars at the infancy of TikTok.
When analyzing these TikTok stars, we'll try and look at the most important question. How did they manage to accumulate their followers and make so much money via TikTok?
Community building and engagement is the first milestone every TikTok influencer needs to achieve! Once your followers are established and they understand you as a brand, you can start churning out several products or services associated with your niche. Remember that its all business with two key fundamentals: sales and marketing!
The most popular TikToker Charli D'Amelio with 103.6 million followers is making around 4 million dollars a year, with an average TikTok video getting between 12 to 40 million views.
With these huge numbers, let's see how an average or new TikToker can make and how you can increase your odds of earning more than other TikTokers.
How to get started making money on Tiktok?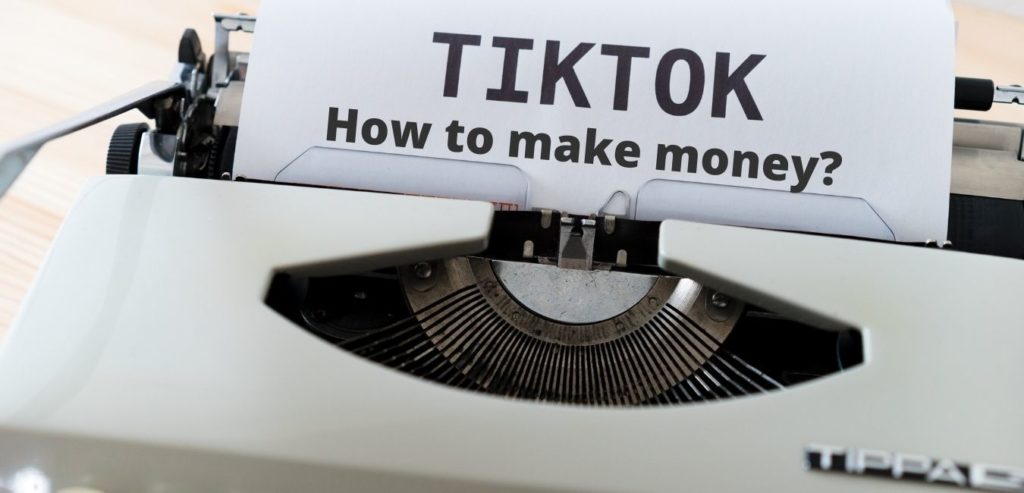 Now that we have gone through how much money you can earn and how much the biggest TikTokers make, let's have a look and see anyone with a smaller number of followers can follow suit!
If you want to build up your Tiktok presence, you need to think like a business. Your profile and the way you display it will your brand, while TikTok's platform is your gateway to your target market. Whatever you show them, it has to appeal to the general public in order to be promoted.
Just like with many other platforms, it is all about getting loyal followers and building up a community. You need to think about what's happening behind the scenes. While viewers enjoy their short videos, the content creators have to go through extensive work behind the scenes.
Over time, you have to be able to entertain and understand your target audience and deliver value to them in order to grow.
How to Monetize TikTok Ads?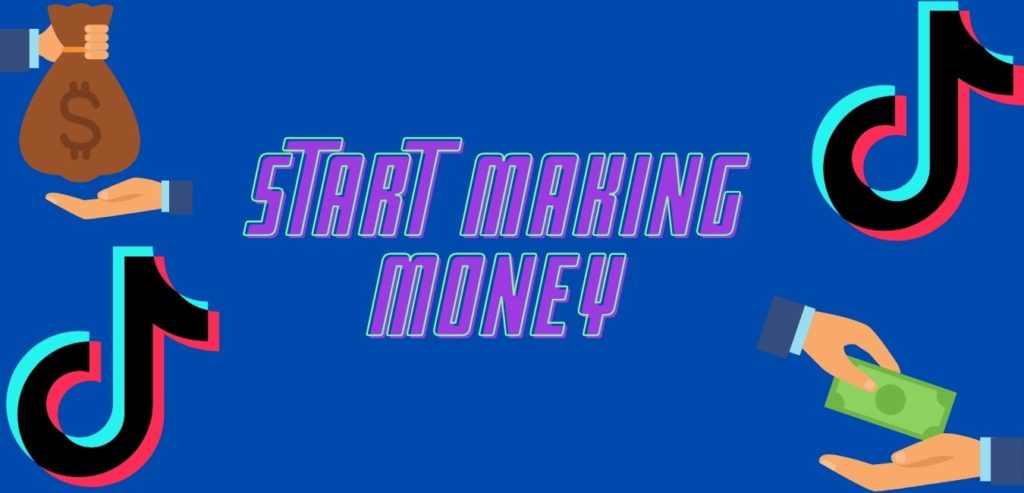 Assuming that you are not a famous influencer or barely scratch the surface of a few thousands of followers, you can hope to earn a decent sum.
TikTok's payout method works similar to Google or Youtube's Adsense. You can earn some ad revenue once you have 1500 followers. As your subscribers and views grow, so will your money.
It is estimated that TikTok pays around US$ 100 for every 10,000 followers for live shows.
TikTokers who have reached the aforementioned thresholds are earning roughly 2 to 4 cents for every 1000 views. To put that number into a different context, in order to make $1, you would need 20,000 to 40,000 views.
This is MUCH better when compared to Youtube's or Google Adsense's ($1 to $15 per 1000 views) or even music streaming services like Spotify ($4.37 per 1000 streams.) Furthermore the advantages of TikTok's algorithm lies in the fact that videos are shorter and widely dispersed across the platform's network. This means that while a beginner Youtuber can get 10-20 views a day, a new TikToker can get 10x more views in a few hours.
How can you start receiving TikTok ad revenue?
TikTok has not so long ago initiated its ad revenue through its Creator's Fund. Once you've reached the 10,000 follower threshold, you become eligible to apply for TikTok's ad monetization.
But if you are a small channel with a few thousand viewers, ad revenue is too little to eke out a living or even make decent pocket money.
This is one main reason why so many TikTokers who aspire to go big, refrain from relying entirely on ads. Truth be told, everyone hates online ads, thus content creators can alienate their viewers if they rely on them too much. So how can you increase other forms of monetization of TikTok?
How to increase your Monetization Methods on TikTok?
The amount of money one makes really varies and depends on multiple factors that can be attributed to your audience and your business model.
The most important thing to consider apart from building appealing content for your audience is to create multiple income streams!
With millions of videos, an impatient audience, and a strict algorithm that filters down what a specific person wants, things can be difficult.
TikTok's algorithm is somewhat different from many other platforms. It has for main key points for giving a boost to specific content pieces:
user value

long-term user value

creator value

platform value
If you are a beginner on Tiktok you'll have the challenge of competing with other well-established creators. So how can you compete with them?
When you are starting out using TikTok and want to make it big, your main goal should be to narrow down your niche. A narrow niche is easy to follow and understand not only by the publish but by TikTok's algorithm, which will show your videos more often to people searching within your niche.
If your content is around dancing, try and focus on a specific style of dance. To go even further, start teaching dance moves of that specific style. The point is, to make your niche as narrow as possible when you start out.
Once your channel raked in its first thousand followers and you're making more than a few hundred daily video visits, you can start considering taking your channel to the next step and intro your audience to different things. But always stay within your niche to be able to monetize your content as much as possible in the near future.
How can you make money on TikTok without being an influencer?
Just like most people, becoming a true influencer with thousands of followers is really hard. But even if you're not a major influencer, you can still set out to monetize your small audience by creating valuable and entertaining content.
What you need to do is to leverage some marketing skills and creativity. So how do you get started? Here are four ways that you need to take into consideration.
Go to Adshot
Once your channel has reach its 10,000 followers and you are eligible to monetize through ads, you're also able to acquire sponsors. In order to do this, you need to find a platform that can connect you with someone who'd pay you for a sponsored video. This is where Adshot can help you to connect with brands, businesses and agencies who would pay you to show their products or services in your next video,
TikTok Agency's Consultation
With building up one or several big TikTok channels, you can be credited as a noteworthy professional who has already managed to create a visible business. A TikTik channel can be sort of a resume that shows your credentials not only in entertainment but online promotion. Companies love that and they would love to hire you as a professional TikTok consultant to help their brands grow. On channels like Upwork or Fiverr you can start promoting your TikTok marketing skills and charge high fees for your hourly consultation.
Join TikTok Creators' Marketplace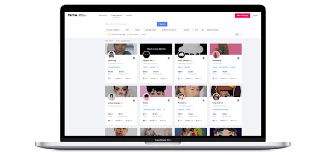 Another awesome platform to consider using is TikTok's very own Creator Marketplace. This platform can help connect brands, online marketers, content creators, and influencers directly to negotiate promoted content deals on their channels.
You can start teaming up or engaging with other creators or influencers for joint content.
Teespring Integration
And lastly let's look at merch sales. Just like many popular Youtubers, you can also build a brand around your channel and promo your registered logo on a hoodie or shirt.
Thankfully TikTok has made it easier to sell your merchandise with Teespring integration.
Once your registration is accepted, you can design and build any merchandise that matches your brand and start promoting it in your TikTok videos.
Conclusion
TikTok is the next big thing of the generation and will likely grow, opening doors to new businesses and content creators. The competition will be fierce, but focusing on a narrow niche can help scrape through TikTok's algorithm and myriad videos. This can also help a content creator monetize his or her niche.
At the end of the day, making money on TikTok comes down to two main points: viewer satisfaction and the build-up of various income streams associated with your niche.
If you want to become a real influencer, Tiktok can be a powerful side tool to help you achieve that. But in order to get a step further than everyone else, you'll need other channels to promote your niche.