Google can be a powerful tool to help people build careers earn thousands of dollars or even start huge businesses. While some of the ways of making money are not directly taking money into your pocket, there are multiple opportunities to grow a brand, a website, or a company with Google's help and turn a profit.
Google is basically like a tool. If you know how to use it, and learn some of its functions, it is one of the best ways to help you make money online.
Here are a few ways you can make money with Google's tools and services.
Use Google Adsense
The most common way for anyone to earn some money on Google is through launching their Adsense accounts and allowing Google to display ads on their websites.
You can make money with your search engine by connecting it with your Google AdSense account. AdSense is a free program that gives you a fast and easy way to display relevant Google ads on your result pages.
The fastest way for this is to use WordPress and create a blog or an online business with a hosting company that helps you install WordPress. A hosting company most people recommend is Bluehost for its well-received reviews, affordability, and money-back guarantee.
Once you have Bluehost set up and WordPress integrated, you can go to Google Adsense and create an Adsense account.
How much can you earn with Google Adsense?
There is no clear amount because it depends on the number of ad clicks, the quality of those ads, how much advertisers bid for that ad, and the location of the person who clicked on the ad.
If your website is about cloud computing or investment, your automatic ads will be worth much more than someone who writes about the entertainment industry or politics.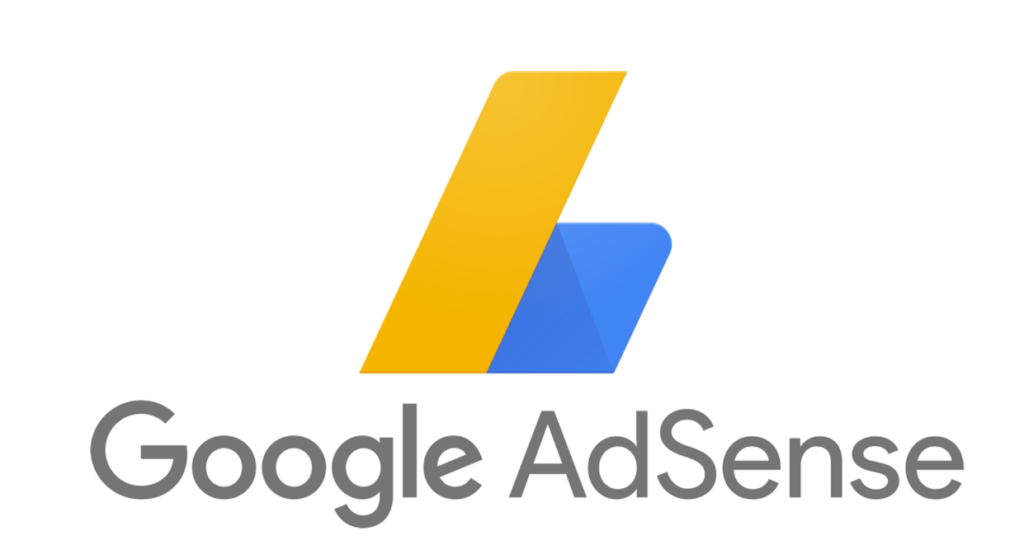 But to give you an estimate, the commission per click can range from $0.20 to $15. If you use Adsense you will get 68% of the click amount while the rest is taken by Google.
Most YouTubers and bloggers use Adsense as their best and easiest way to monetize their channels, therefore it is the most popular money-making alternative. However, you'd need thousands of views and hundreds of clicks to eke out a living with Adsense.
Normally, in the western world, you would need at least 500,000 monthly page visitors to make a basic living with Adsense alone. (But as mentioned, this depends on your content, and how clickable are the ads you display.)
For most YouTubers and content creators who publish blogs, articles, news on their website, this is a passive side income.
Google Certifications
Another great and indirect way of using Google to make money is through learning with Google Skillshop.
Google offers a variety of free digital skills that companies need.
According to Indeed.com, 39% of 205 job seekers whom they surveyed, said earning their Google IT support professional certificate helped them make more money and 40% said they've landed a job with the new skills they've developed. A Google certificate can be great for entry-level jobs.
There are many certificates out there, so you need to cater to your needs or the skills you wish to develop. Starting from ad management to various digital marketing skills to basic coding.
Grow your outreach with Google Ads
Since we've mentioned Google Adsense, let's have a look at those who pay for their products and services to be advertised and find potential customers.
This might be contrary to the idea of making money since you are spending money on ads. But there is a saying "you can't make money if you don't spend money." And Google ads are the perfect example of this. If you have a business, skill, or service you wish to share with the world, or you want clients to come to your website, you need to advertise for quick results.
There is some risk involved if you do not know your target audience, you will target the wrong people who won't convert into clients. Be aware of who you target, based on keyword research before spending hundreds of dollars bidding on ads.
Google Play aka. (Youtube Music and Google Podcasts)
Google Play is a thing of the past. By the time, I finish writing this article in late 2020, Youtube Music and Google Podcasts will take over Google's music industry.
But that doesn't mean that artists or podcasters cannot make money. On the contrary! With Youtube Music, you are open to an even bigger audience if you deliver entertaining music or jingles to streamers.
How much can you earn with Youtube Music?
There are 3 separate payouts under Youtube that you need to consider.
Before uploading anything, you need to consider where you want your content displayed. My suggestion is to concentrate on building up multiple platforms to help you monetize your content. If you have some video editing skills, you can video-stream your songs, or appear in your podcasts. The opportunities are endless.