TikTok has taken Gen Z and Millenials by storm. But what is more, it has disrupted the way many B2C companies operate to cater to their audience. TikTok has spiraled into both an entertainment platform for billions of people and a lead-generation tactic for companies that are investing millions of dollars.
Influencers are no longer relying on solely Youtube but rather moving to TikTok for more generous monetary returns from TikTok. This is why we're going to delve deeper and see how much money you can make via TikTok.
Can you make good money on TikTok?
In the past, we have discussed how to monetize different platforms like Twitch, Spotify, and Youtube. Now let's look at how much do the most popular TikTok stars make and what you need to do to earn more money through TikTok.
Assuming that your aim is to start making some serious cash or build a side income, there are multiple monetization methods for serious TikTokers.
TikTok Ads
TikTok's payout method is very similar to Alpahbet's Adsense. Display advertising is still the most common, fast, and easiest way to turn a profit from highly sought-after videos. You can start earning your first revenue streams by creating content that gets visitors. However, in TikTok's case, you can only start monetizing ads once you have reached 1500 followers.
How much can you earn per view? The numbers tell us that once you've reached the 1500 follower threshold you can see roughly 2 to 4 cents for every 1000 views. In other words, in order to make a single dollar, you would need 20,000 to 40,000 views collectively on your content.
In order to see some real revenue coming in, you would need at least 10.000.000 views per month in order to earn anywhere between $250 to $500.
What are alternative income sources for TikTokers?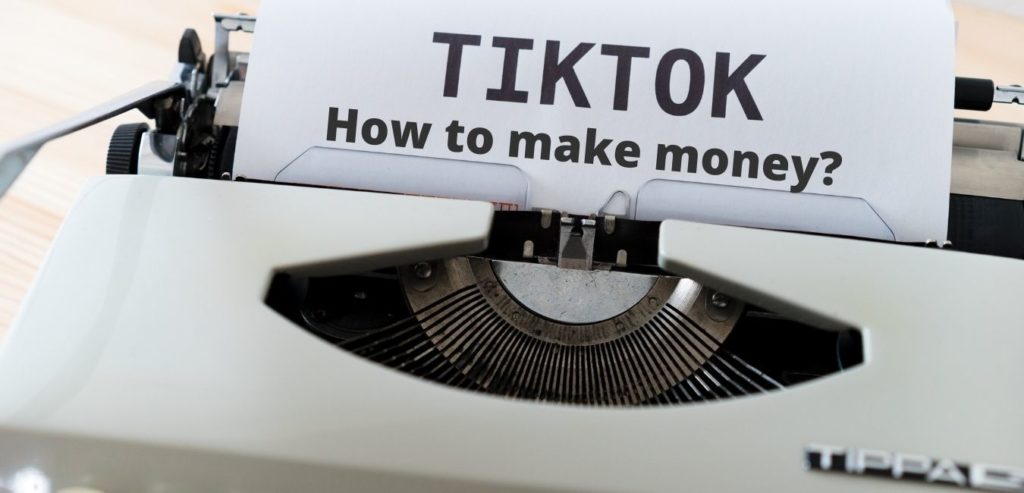 Live Shows
Based on a previous article's research, TikTok pays around $100 for every 10,000 followers for live shows.
When compared to Youtube's $1 to $15 per 1000 views or even music streaming services like Spotify, $4.37 per 1000 streams, we can clearly see that this number is a lot better than simple advertising revenue. Not to mention the more favourable algorithm for shorter videos that are more widely dispersed across the platform's network. This means that while a beginner Youtuber can get 10-20 views a day, a new TikToker can get 10x more views in a few hours.
In conclusion, TikTok is less biased with new content creators than Youtube, whose top video creators take 90% of their views.
TikTok Creator Fund
Another interesting platform that is worth mentioning to earn better is called TikTok Creator Fund. This is an open platform for video creators to directly receive funds based on a variety of factors from their videos. Similar to Patreon for Youtube, TikTok has established TCF to show appreciation to creators by rewarding them for their videos and creativity.
Affiliate marketing
Affiliate marketing is a great way to actively promote a product or service you believe in and get a commission for it. What's really great is that you don't need to invest any extra cash to start affiliate marketing via TikTok.
There are a number of ways to increase how much you can earn through TikTok.
Most of these have to do with outsourcing the views you get through your channel. Basically, TikTok is a great way to receive a lot of views and engagement to your content, but direct monetization will only lead to low profits via TikTok Ads.
So in order to earn more, you need to redirect your views who really love your content. For example, you can add your website's URL to your TikTok bio where they can make a purchase if you're selling them something.
Start Using Adshot
Once you have exceeded around 10000 followers, you can go after sponsors who would directly fund your videos if you represent their brands and help them with their sales.
We would recommend you start networking and collaborating with sponsors or agencies through Adshot.
Teespring Integration
TikTok has made it easier to sell merch on its site with a Teespring Integration. Once you have registered, you can select what merchandise matches your brand and start selling them. For example, if you are into fashion or have a brand with a cool logo, you should look for a clothing brand.
Final Remarks
Making a living through TikTok itself is a numbers game. You have to rake in millions of views to eke out a few dollars. This is why the most popular TikTokers' main source of income goes outside of TikTok itself and engages in affiliate referrals, dropshipping, or other forms of paid ads.