We have already cast light on some fundamental ways of making money online through OnlyFans. We have also tried clearing some misconceptions about OnlyFans.
Still, some people don't feel confident about appearing publicly or disclosing their identity on platforms such as OnlyFans; now, are you wondering how they go incognito?
Hiding your presence on OnlyFans is normal; one may not want to disclose themselves before their family and friends and save themselves from public embarrassment. We understand such situations and are here to save you from such circumstances.
How To Start An Onlyfans Channel Without Revealing Yourself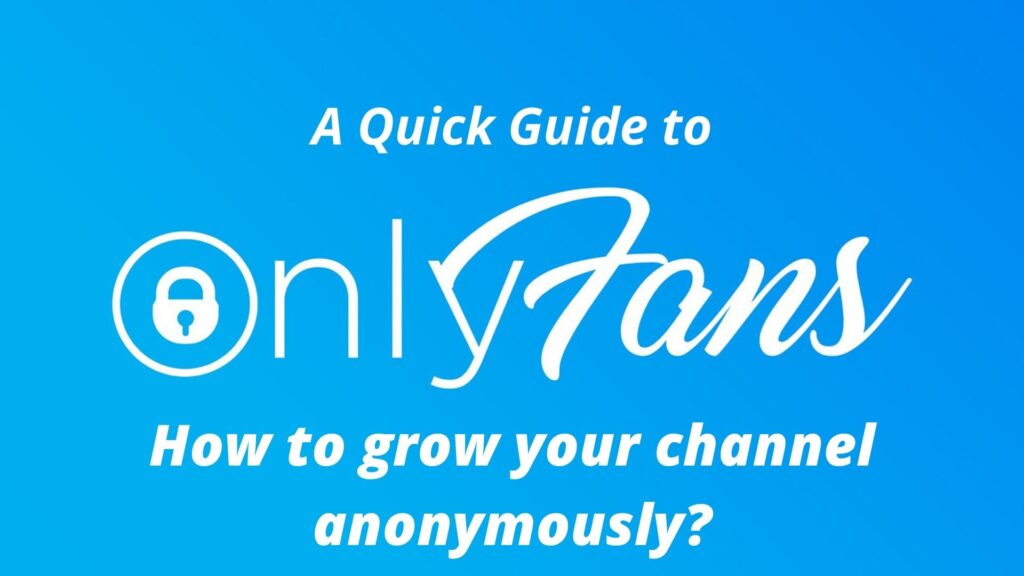 Now, the question arises about how you can make money on OnlyFans without showing your face and remaining anonymous to your audience. Is it actually that very easy to make money on OnlyFans? The simple answer to this question is a big yes, but it is equally true that it's difficult.
Besides your email address and bank details where you will receive your payment, your absolute identity will be hidden and can be shrouded in anonymity. This will intake only one challenge for incognito creators: making content and videos. Images are still engaging and exciting enough to earn a good fan base and followers.
The email address you will be using in OnlyFans can be a completely new one, and it doesn't require having your real name. Yet your bank account will bear your original identity through which the most clever one can easily identify you.
By going incognito, your audience will not be able to recognize you and hardly make out who you are. But there are effective solutions to these as well. As OnlyFans has two types of possibilities for making hard cash. One of them is by creating pages that come for free and doesn't cost you a monthly subscription, but payment needs to be done to pay-per-view (PPV) for every post, and an adjacent subscription that charges a monthly fee to access the majority of the posts.
It depends on the creators regarding how much they want to set up for their pages and the relevant pricing for all the content and videos they make.
Let's take a deeper dive and find out the following few chapters that show how this can be done.
How To Build An Anonymous Onlyfans Account?

It would help if you had a pseudonym. A name that you would be known for, but that is not your real name. Most actors and renowned people like world-class authors, celebrities, and adult movie actors follow the same.
If you consider it, you will find many such as Marilyn Monroe, whose actual name is Norm a Jeane Mortenson. Similarly, Lady Gaga, whose real name is Stefani Joanne Angelina Germanotta, or even Whoopi Goldberg, also known as Caryn Johnson.
#1 Blocking IP Address
Ordinary people who don't have NordVPN will never be able to locate you or your channel's IP address, provided that you've already blocked yourself from the masses in any specific country. How can you do that? It is very simple.
You need to go to the homepage of OnlyFans and click on settings.

Next, go to security.

Next, you need to scroll down to the part where you can see a section with an IP address and Geoboking.

Select the countries you want him to exclude from the list.

Save your changes

Just as you can block viewers from some countries and refrain from viewing your profile similarly, you can also block certain people by their IP address.
#2 Grow Your Onlyfans Without Showing Who You Are?
Let's first look into the larger side of the thing:
Is it ever possible to expand your channel without showing the face of the model displayed on the screen? The simple and straight answer to this is a yes. But if we explore its details, we know that it depends on various factors.
Exposing your body without disclosing your identity and showing your face on a platform with high beauty standards is much of a risky task. You need to level up your game to survive the game and make your page popular. This is exactly where things start getting challenging for all.
#3 The Challenges Of Growing Your Brand
Very truly, OnlyFans is essentially an online platform built on visual entertainment. This is essentially a huge matter of concern for the incognito and anonymous channels, who are interested in expanding their business and the channel and making a sober amount of money, Without disclosing their identity and without being known by people. But there are various other ways to eke out a few extra dollars without bearing the risks of disclosing yourself to your fans and audiences.
While you are trying to grow your channel without taking the risk of showing your face or losing your identity, the prime challenge would be to build visual and engaging content that aligns with the choice of the average audience that visits your page.
#4 Who Should Be Your Target Audience?
The anonymous account holders who don't want to disclose their identity must always focus on promoting their work and not themselves. If you are someone who is a skateboarder or might be a visual designer, or a coach, or maybe a teacher, it must be your prime focus that your work should be kept in the forefront and not yourself. Because it is through your work that you will be known and not yourself.
The main takeaway in this situation is to promote your creative skills and work that adds value and benefits your targeted viewers. OnlyFans is no doubt a huge marketing platform for adult content. Still, this platform can also explore various horizons of education, knowledge sharing, Yoga, DIY, cooking, design arts, and learning.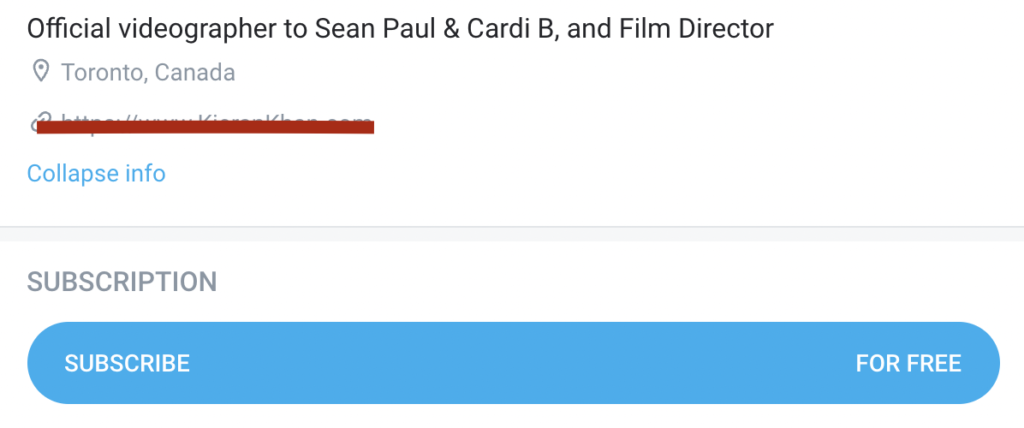 For instance, you can easily describe yourself to your audience regarding who you are with the help of an artist name or a pseudonym supported by an image that represents not you but the brand you are marketing for.
#5 Marketing Your Channel For More Subs
OnlyFans is certainly a place where you are provided with multiple opportunities to market yourself. But as already discussed, you should focus more on marketing your skills than on yourself. One of the best ways to market your brand is not to rely entirely on OnlyFans but to distribute your outreach to various other channels and existing platforms.
#6 What Is Meant By This?
By using various social media platforms and channels, may it be your website or platform, you can increase the number of your audience and market your anonymous channels quickly and effectively to a new and better audience.
For example, suppose you are interested in cooking and doing a cooking show. In that case, you can upload your recipes and cooking tips on your OnlyFans page and redirect your targeted viewers to your channel's bio with the hyperlink provided to your website, your instant account, or your Youtube channel.
#7 Building New Income Streams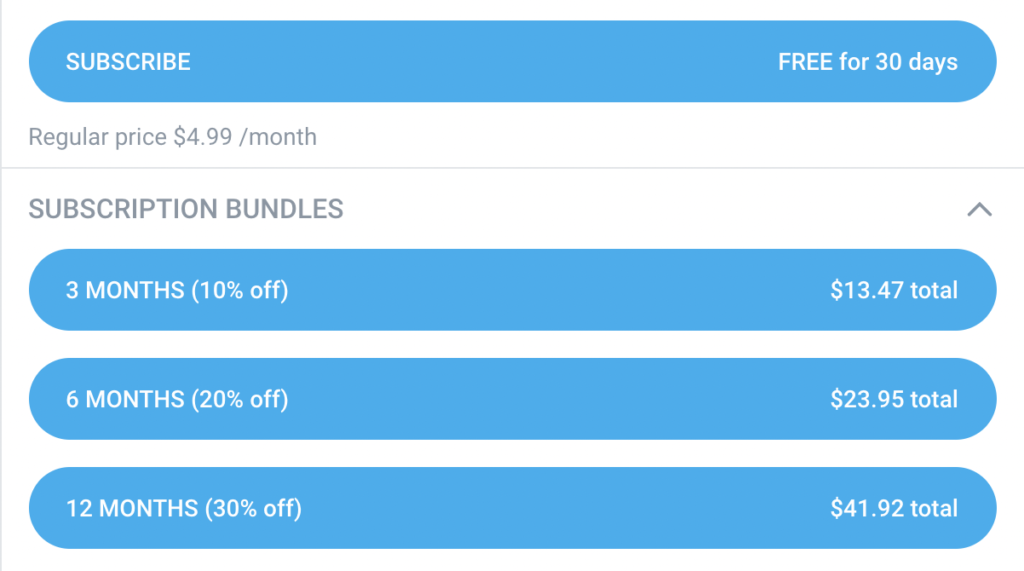 The subscription payment plans are their prime factor in earning money from your audience and are the heart of OnlyFans monetization. Engaging your audience through funny and alluring content can help in increasing your follower count and growing your channel.
But it is always recommended that anonymous users not rely solely on OnlyFans but try to use other alternative income sources apart from subscription alone.
The main problem faced by most content creators in OnlyFans is that they get tipped throughout the sessions or payment gated streams.
This certainly helps them with the majority of the accumulation of wealth. But if you are hesitant to disclose yourself and don't show your face, these streams and video content will likely be tricky.
Final Remarks
Making a good amount of money here on OnlyFans without showing your face and disclosing your identity out of embarrassment is very much possible. But various income streams depend on your channel's content and branding rather than self-promotion.
To earn a sober amount of money from OnlyFans, a content creator must develop and be a pro in various product/service promotions to begin the journey with money-making here on OnlyFans. In simple terms, the account holder must begin with affiliate marketing associated with their niche to make more profits.